5 Questions to Ask Your Attorney When Facing an Eminent Domain Case
Eminent domain cases are tricky in the way that they are brought forward in the first place and ultimately handled.  Eminent domain cases revolve around property of some kind.  This property could be real estate property, personal property, intangible property, virtually anything.  The definition of property as it pertains to eminent domain is anything with ownership value in any way.  The government, as long as they can prove a need for public use, has the right to come after your property and obtain it for a price.  This is when most people in the Jacksonville, FL area will seek out the advice of an eminent domain attorney.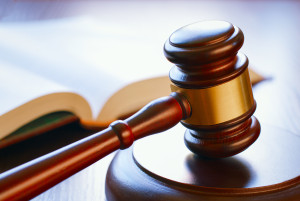 Attorneys can be very helpful to navigate the waters of an eminent domain case.  There are many nuances involved in cases such as this that need to be known in order to get a favorable result for you, the property owner.  The first time you sit down with your attorney and start to go over you case, what is the important information that you need to know?  What should you be aware of so that you can confidently have an idea as to what the end result of your property is going to be?  Let's take a look at five questions to ask an eminent domain attorney.
Is My Property Truly At Risk?
Many property owners are under the illusion that eminent domain is nothing serious.  They may think that the government really does not have the power to take their property, no matter what it may be.  The fact is that as long as the government can prove a need for public use and gives you fair market value, the property can be obtained.  When you can understand whether or not your property falls under this category, you can begin to figure out how to deal with the case.
What Can I Expect For Compensation?
Once you come to the realization that the government has the right to obtain your property, the conversation is likely to quickly shift over to the expected compensation.  According to eminent domain law, the government has to pay you what is considered fair market value for your property.  This means the price that a person would pay on the open market in the event they were interested in the property itself.  There is typically a process via appraisers and even arbitration at times to come to this final number, but your attorney can help give you a rough idea.
Is There a Way To Keep My Property?
Property owners also want to know whether or not they have a chance to keep their own property.  In the majority of cases with eminent domain, there are only two ways you can keep your property.  The first way is to prove that it is not truly needed for the use of the public and the second is to prove that you are not being compensated fairly via fair market value.  Both of these are difficult to prove, but that is virtually the only way you'll be able to escape an eminent domain claim by the government where you keep what you currently own.
Does the Law in Florida Benefit My Situation?
Every state has its own unique laws as it pertains to eminent domain.  Some states are going to be more favorable to property owners while others are going to be more favorable to the government and their agenda.  Understanding the state law and how it impacts your situation is important.  Talk with your eminent domain attorney in the Jacksonville, FL area to learn about the law in your state and what it is going to mean ultimately for your case.
Should We Settle or Go To Court?
Eminent domain cases typically end in one of two ways.  The first path to conclusion is that the government makes an offer to the property owner and they accept that offer, settling out of court.  The second way these cases end is in front of a judge where he or she is going to ultimately determine the fate of the property and what the fair market value compensation truly is.  Ask your attorney about the best approach to get the most favorable result possible.
Eminent domain cases are much easier to endure when you have an attorney by your side to help you.  They'll know the state law and how it impacts your case specifically.  Asking the right questions and having knowledge is going to be a powerful tool as you try and protect your property from the government and eminent domain.